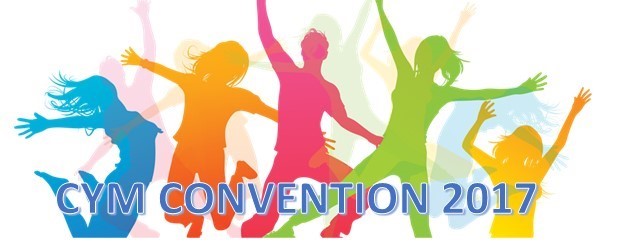 Prince of Peace will be sending a delegation of youth to this years
CYM Convention that is being held April 21-23
at the Samoset Resort in Rockport Maine.  

HOW To Register:
Fill out the "Medical, Liability Release, & Use of Image Waiver Form" (Download form BELOW) 
Convention cost includes 2-night hotel accommodations, all of Saturday meals, nighttime snack, and Sunday breakfast, as well as your program registration:

$250 for a quad or triple room
​​​​​​​
If you are in need of financial aid please fill out the "Youth Financial Aid Form". 

Financial Aid is limited.  Traditionally, those in financial need will be awarded 1/3 of the total cost by the Diocese, 1/3 by the Parish and 1/3 is payable by the teen & family.  For Convention the family minimum obligation would be $85. If there are extenuating circumstaces please speak with Mrs. Newton.
​​​​​​​
Read over the Code of Behavior so you are fully aware of expectations.
​​​​​​​
Submit all forms along with payment to the Parish office no later than Monday, April 3rd 5pm